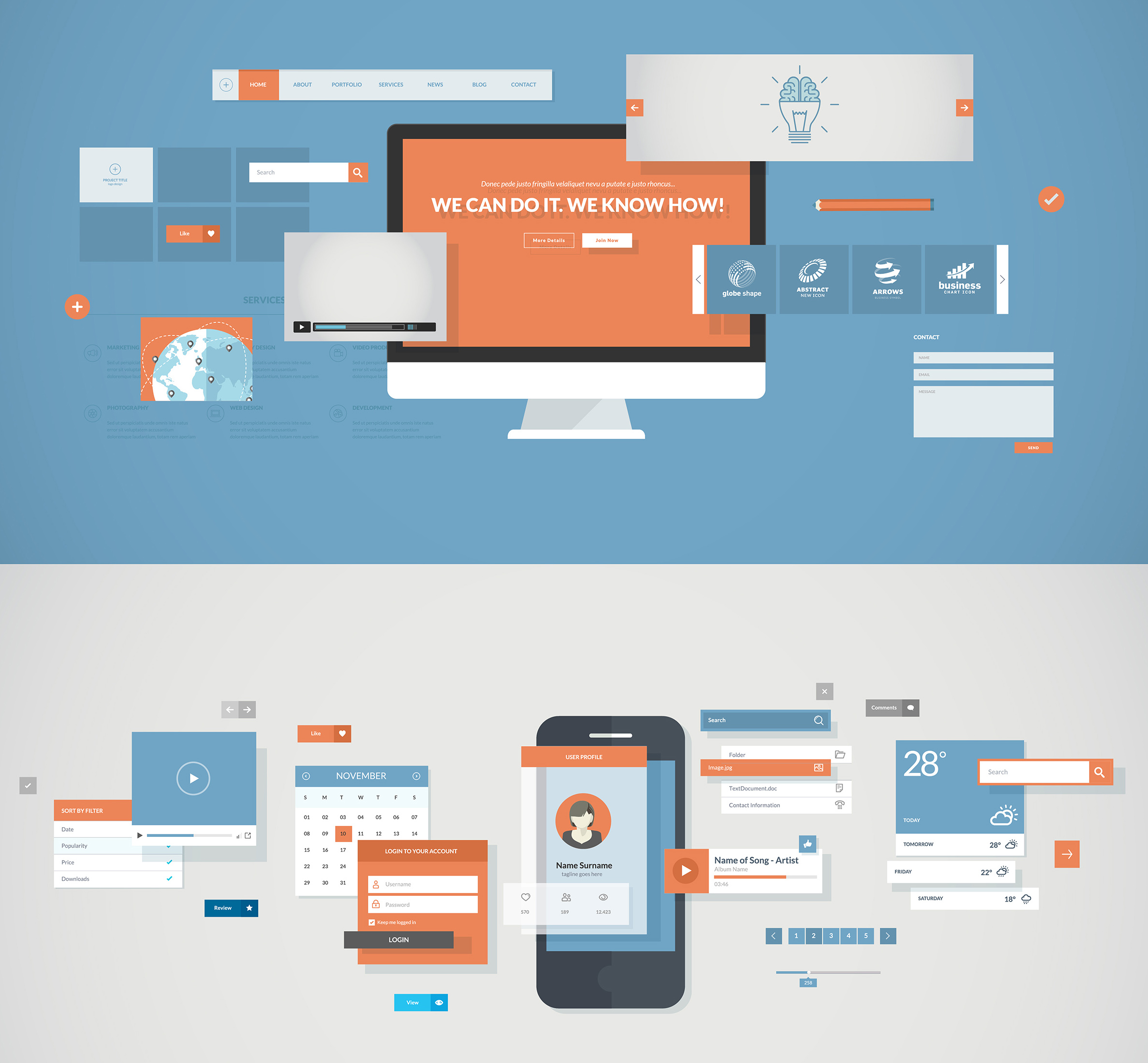 Web design studio at advertising agency PUSH-K Solutions has been professionally engaged in web design since 2011. We create UX/UI interface design for sites and mobile applications, and also provide creative and design support for advertising campaigns. Our undoubted advantage as a web design studio is a powerful foundation – on the one hand, the advertising agency PUSH-K Solutions professionally embodies advertising campaigns for more than 10 years, and on the other hand, the agency creates websites since 2014. Thanks to this basis, our web designers always work in a team with experienced project managers and are able not only to fulfill the order creatively, but also to take into account all the marketing and technical requirements for design. Professional website development by PUSH-K Solutions web studio is an effective solution for your business tasks and a guarantee of return on investment.
Services of web design studio PUSH-K Solutions:
1. DESIGN OF INTERFACES
Design of interfaces for sites and applications (UX) and their structure (UI)

2. DESIGN OF ADVERTISING ON THE INTERNET
Banners, rich media, branding sites, preparing newsletters

3. DESIGN FOR SOCIAL NETWORKS
Making pages of companies and brands in social networks and business portals.
The characteristics of our design for web: unique, professional, bright, stylish, high-quality graphics, adaptability, modernity, any level of complexity, usability, interactivity, intuitive, responsive… this, if to be short 😉. We will be happy to prove this, just give us any task.
Portfolio:

Web sites creation